I had the pleasure of planning a baby shower for my sister-in-law this past weekend. She had reached out to me a few months prior asking for a list of my recommended baby-safe products. Instead of simply giving her a list, I decided to make her a basket of goodies, which I felt the urge to share you!
One of the things Aman and I have been focusing on this year is conscious gift giving. Rather than simply giving material gifts, we take the time to really think about what we're giving, and how our choices impact the planet. Conscious options for pretty much everything are available now—it simply requires a little digging. But lucky for you, I've already done all of the work! 
Conscious Baby Shower Gifts      
Eco by Naty: Eco-friendly diapers designed to reduce diaper rash and allergic reactions. The inner film is made of GMO-free corn starch, which is breathable, biodegradable, leak-proof, and gentler on baby's skin. The main absorbent in these diapers is made from responsibly harvested Scandinavian wood pulp, and other layers are composed of compost certified tissue and sugarcane. And, if you aren't satisfied, you can get a full refund by returning within 14 days :) Tip: I couldn't fit all of these in our gift basket and really wanted to avoid using a bag, so I used twine to tie them together.
John Tree Organic Baby Pillow: Made with 100% certified Organic cotton, grown from sustainable farming practices that maintain and replenish soil fertility without using pesticides. And, they come in all different animal designs.
Oregan Soap Company Aloe Baby Wash: Gentle baby wash made with organic ingredients certified by Oregon Tilth. A great eco-friendly company whose products are made with renewable energy. They've also planted over 30,000 trees and native plants planted since 2007 for every 5 gallons of liquid soap sold, and offer economical refill options.  
Better Life Dish Soap, Laundry Detergent, Nursery Cleaner: Plant-derived cleaning agents that actually work! Better Life products are non-toxic, cruelty-free, biodegradable, safe for waterways and marine life, and packaged responsibly in recyclable containers. Their main manufacturing facility is also powered by solar energy. It's important to note, however, that they do use less than 1% of synthetic preservative methylisothiazolinone in their nursery cleaner, which is a known allergen. This is still the least toxic cleaner I've been able to find. My search continues though and I'll be sure to keep you posted! Bonus: Looking for an even greener laundry detergent? Try our favorite organic solution: soap nuts!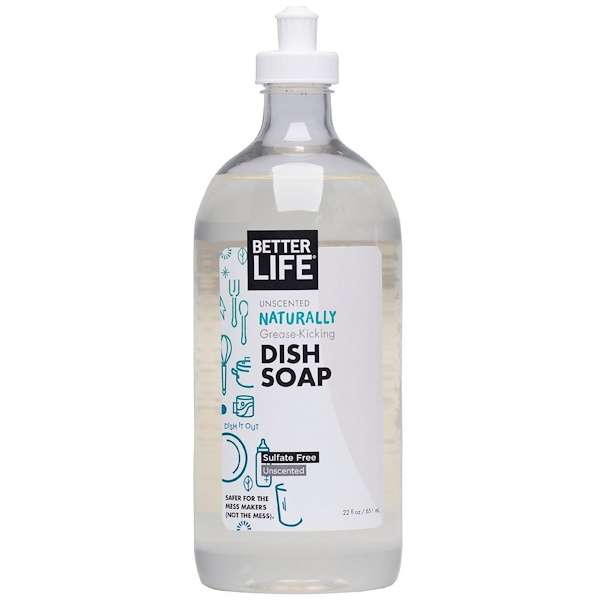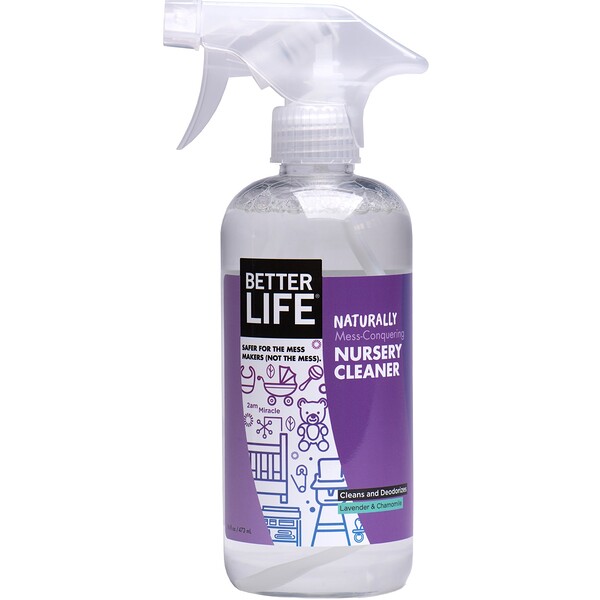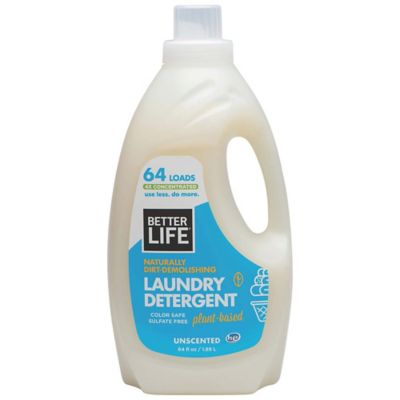 Charlie Banana Organic Multipurpose Wipes: 100% organic cotton wipes that can be used to for cleaning, diapering, bathing, removing dirt and makeup from skin, and cleaning spills. Great for baby and mommy. 
Naturesutten Glass Bottles: Glass bottles with nipples made of natural, chemical-free rubber in Italy. Bottles come with newborn slow-flow nipples and an anti-colic double-valve that ensures even milk flow, and helps prevent colic and gas. All parts are BPA/BPS and chemical free, and the bottles are dishwasher safe.
Kinder by Nature Biodegradable Unscented Baby Wipes: These biodegradable and compostable wipes are made from wood pulp and are free of chlorine and other harsh chemicals that can irritate a baby's delicate bum. Unlike synthetic wipes that contain microplastics—and can take up to 500 years to decompose—Kinder by Nature wipes breakdown in 12 weeks! According to the Marine Conservation Society, wet wipes are the fastest growing cause of pollution on our beaches because they are often flushed down the toilet, blocking sewer systems and polluting our waterways. So, it's important to make the switch! Plus, even the packaging is eco-friendly. 
Simply Smita Baby + Me Set: We can't have a conscious baby basket without our organic Baby + Me set! Our set is consciously packaged with recyclable, reusable, and biodegradable materials and includes a 2 oz. Head-to-Toe Baby Balm, 2 oz. edible Nipple + Belly Balm, one Original Lip Balm, and an unbleached 100% cotton muslin bag for easy travel. You won't want to leave home without it!
Chagrin Valley Baby Me Organic Skincare Bundle: A great bundle of organic baby products for baby's delicate skin. If I didn't make my own products, this is one of the few companies I would buy from. Their set includes a Milk & Honey Baby Soap, Baby Bum Salve (1 oz), Baby Me! Baby Powder (2 oz), Organic Baby Wash Cloth, and a reusable muslin pouch. 
The Conscious Parent + The Awakened Family: A clinical psychologist, Dr. Shefali Tsabary is one of the best speakers and writers on conscious parenting and mindful living. I came across her Tedx Talk years ago and it's still one of the best talks on parenting I've ever seen. Great reads for all. 
Eco-friendly Card: I shopped local at an artisan market but Whole Foods, Papyrus, Target, etc. all carry eco-friendly options printed on recycled papers and soy or vegetable-based inks. 
Here's how the basket turned out—she loved everything! Happy gifting :)
Love + Light,
Smita :)
Related Blogs You May Also Enjoy